Lenora Bell
Wallflowers vs Rogues: Book 2
September 28th, 2021
USA Today bestseller Lenora Bell returns to her Wallflowers vs. Rogues series with a romance between a lady and the scoundrel claiming to be next-in-line for her father's title. Lady Henrietta Prince is far too busy for romance. She's dedicated her life to turning her family vineyards into a profitable sparkling wine venture. But when she shares a thrilling kiss at midnight with a handsome stranger, she's captivated...until he claims to be the distant heir to her father's dukedom. Ash Ellis is a gambler who lives life on the edge. Now he's locked his sights on a glittering prize and nothing will stand in his way. When Henrietta is forced to marry the wicked rogue to keep her beloved vineyards, she vows that Ash will never have her trust, or her love. Even if his kisses are more intoxicating than the finest champagne. His new bride is certainly beautiful, but biddable? Not so much. Ash will settle for nothing less than Henrietta's total surrender...but is he the one in danger of losing his heart?
*Review based on an ARC copy of this title and is spoiler free!
I get a bit giddy when I see an new upcoming title from Lenora Bell pop up on my radar and when the second story in the Wallflowers vs Rogues series showed up, I won't lie...there were goosebumps!
So imagine the Woo's! down in Wooville, when I received an advanced readers copy of Hetty and Ash's story the other day. My happy dance may have disturbed my neighbors and frightened a few squirrels, but enough about me...
A modern woman, stuck in a world ruled by men, Lady Henrietta Prince is willing to do whatever it takes to make sure the vineyard her mother loved and she has worked so hard to build into a productive winery is not lost, even if it means marrying the handsome stranger who has suddenly come forward as the long-lost heir to her father's title.
Gambling house owner, Ash Ellis is a man with a plan. A plan to claim a dukedom-whether he has a legal leg to stand on or not- and use the title and influence that comes with it to atone for his past and ensure his plans for the future. Gaining a beautiful spitfire for a wife, however, was never part of his plan.
The two reluctantly agree that a marriage of convenience is the best option if they both have a chance of obtaining their goals, but neither can they ignore the fireworks that explode between them whenever they are together.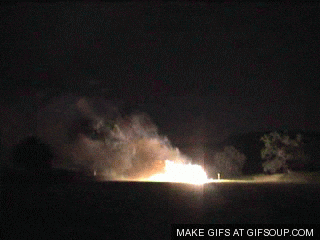 Sex, lies and lots and lots of sparkling wine, plus a couple of fabulous, feline characters play their parts in creating spice and intrigue for Hetty and Ash's budding romance, but it's discovering that they are each much more than the labels that have been placed on them by society, that really make their story shine and provides fertile soil for love to grow.
With Ms. Bell's knack for witty dialogue and talent for creating multi-dimensional character that take on a life of their own, The Devil's Own is just another fine example of why this author has a permanent, top-spot reserved on my Favorite Authors list.