Stacy Reid
The Sinful Wallflowers: Book 2
December 29th, 2020
Miss Maryann Fitzwilliam is too witty and bookish for her own good. No gentleman of the ton will marry her, so her parents arrange for her to wed a man old enough to be her father. But Maryann is ready to use those wits to turn herself into a sinful wallflower.
When the scandal sheet reports a sighting of Nicolas St. Ives, the Marquess of Rothbury, climbing out the chamber windows of a house party, Maryann does the unthinkable. She anonymously claims that the bedchamber belonged to none other than Miss Fitzwilliam, tarnishing her own reputation―and chances of the dastardly union her family secured for her. Now she just needs to convince the marquess to keep his silence.
Turns out Nicolas allows for the scandal to perpetuate for his own reasons… But when Maryann's parents hold fast to their arranged marriage plan, it'll take a scandal of epic proportions for these two to get out of this together.
If you have ever read one of Stacy Reid's books before, you know that you should probably keep an ice cold glass of water on hand to cool you down from the heated chemistry between her characters. If not, you do now...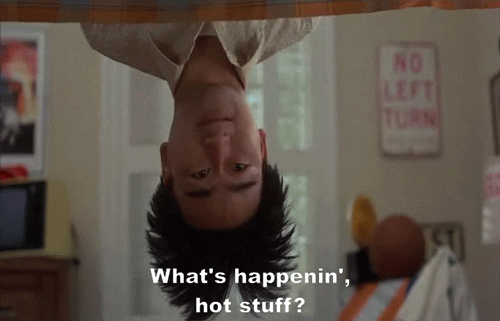 But while me all love a deliciously sexy story, there also needs to be a helluva good story, something that touches us emotionally with a depth to the characters that creates a connection to the reader. Ms. Reid manages to do all of that and more, with Her Wicked Marquess being the perfect example of her talent.
Nicholas St. Ives is a man on a mission of revenge, playing the long game of deception to take down a group of "gentleman" who destroyed the girl he loved as a youth. Part of the role he must play is that of the careless libertine, which just so happens to be exactly the kind of man Maryann Fitzwilliam needs to thwart her parents plans to marry her off to a total jackass.
After a humorously clever first meeting, Nicholas is already intrigued by the intrepid Maryann when he finds out that she has used the most recent bit of scandalous gossip about him to her advantage, in an effort to ruin her reputation and thwart a betrothal. Now she is a puzzle that he is determined to solve.
Nicholas' ardent pursuit throws Maryann for a curve, since no man--much less a handsome rake like St. Ives--has ever given her the time of day before. But after several clandestine meetings lead to an a most unlikely friendship, she sees beyond the mask he wears for his deception and begins to hunger for more with this enigmatic scoundrel.
Without question the chemistry between these two is smoking hot, but what really makes this pairing special is the genuine friendship, trust and tenderness that comes through in scene after scene. You can tell how much they truly like each other and when the other story plots are finally resolved and they are free to enjoy a Happily Ever After, it makes this a romance that makes you want to stand up and cheer!
I can NOT wait to read the next chapter in the Sinful Wallflowers series and know that I will be coming back to read Nicholas and Maryann's story again and again.