Sarah MacLean
Hell's Bell's: Book 1
August 24, 2021
New York Times bestselling author Sarah MacLean returns with a blazingly sexy, unapologetically feminist new series, Hell's Belles, beginning with a bold, bombshell of a heroine, able to dispose of a scoundrel—or seduce one—in a single night. After years of living as London's brightest scandal, Lady Sesily Talbot has embraced the reputation and the freedom that comes with the title. No one looks twice when she lures a gentleman into the dark gardens beyond a Mayfair ballroom…and no one realizes those trysts are not what they seem. No one, that is, but Caleb Calhoun, who has spent years trying not to notice his best friend's beautiful, brash, brilliant sister. If you ask him, he's been a saint about it, considering the way she looks at him…and the way she talks to him…and the way she'd felt in his arms during their one ill-advised kiss. Except someone has to keep Sesily from tumbling into trouble during her dangerous late-night escapades, and maybe close proximity is exactly what Caleb needs to get this infuriating, outrageous woman out of his system. But now Caleb is the one in trouble, because he's fast realizing that Sesily isn't for forgetting…she's forever. And forever isn't something he can risk.
OMG! OMG! OMG! OMG! OMG! OMG! OMG! OMG! OMG! OMG! OMG! OMG! OMG! OMG! OMG! OMG! OMG! OMG! OMG! OMG! OMG! OMG! OMG! OMG! OMG! OMG! OMG! OMG!
Okay...breathe!
Sesily "Sexily" Talbot is back and if possible, even a bigger bad ass than before. (If you haven't read Sarah's "Scandal & Scoundrel" series which introduced us all to the "Soiled S's" Talbot sisters, drop whatever you are doing and do that now. Do it! Do it!...I'll wait.)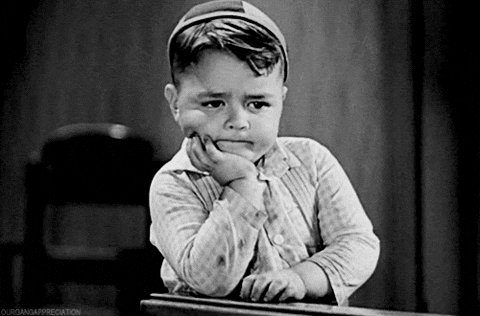 Good, you're back!
So now that you are up to speed on the kick-ass Talbot sisters, you know that out of them all, Sesily is hands-down the most balls out, rake-ess of them all and having been privy to her unrepentant flirtation with a certain, hunky, American tavern owner, you now understand how excited I was to finally see them paired off in a story of their very own.
With her partner-in-crime sisters all blissfully married and the man she's in lust with an ocean away, Sesily's story begins with our heroine feeling a little at loose ends with her life, but not for long.
Joining a league of extraordinary women, Sesily has found her purpose and whilst in the middle of a mission (with a hilarious twist, btw), who should suddenly re-appear in her life but, the one man who rejected her affections, Caleb Calhoun.
Strap on your oven mitts, because from the moment these two re-connect, this story is on fire!
Despite repeatedly spurning Sesily's advances over the years, Caleb is a boiling cauldron of repressed desires beneath the surface and now that he has returned to England, his noble intentions for avoiding Miss Talbot are being tested at every turn. Especially when the adorable troublemaker keeps throwing herself into dangerous situations and (Gasp!) does one helluva job of holding her own when it comes to getting out of them.
When one of her missions and his past collide, trying to avoid each other becomes impossible and the sparks that have always flown between them, inevitably explodes into glorious flame.
Ms. MacLean is a virtuoso when it comes to creating no-hold's barred heroines and pairing them with the one man strong enough to love them exactly as they are. Sesily sums it up perfectly as she tells Caleb...
"This is how we love. Out loud. With truth. This is how we fight. Together, or not at all."
Bombshell, is just another glowing example of the genius of Sarah MacLean and a story that will linger in your heart and mind for days after and fill you with rabid anticipation for the next entry in the Hell's Belle's saga!